It's all about people.
Your smarter workday, every day.
Our leading all-in-one Workforce Management solution helps you boost your employee experience and maximise productivity.
400+ customers in 20+ countries
300,000+ users use ProMark every day
Support & services to ensure customer success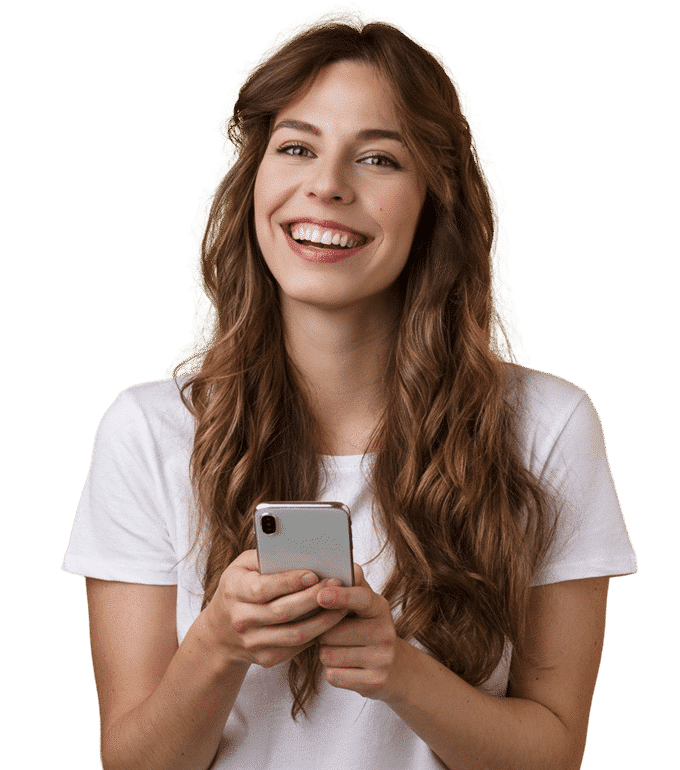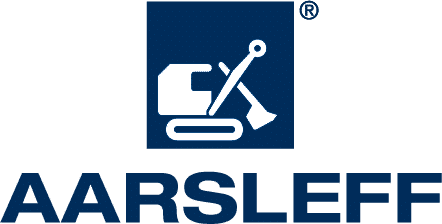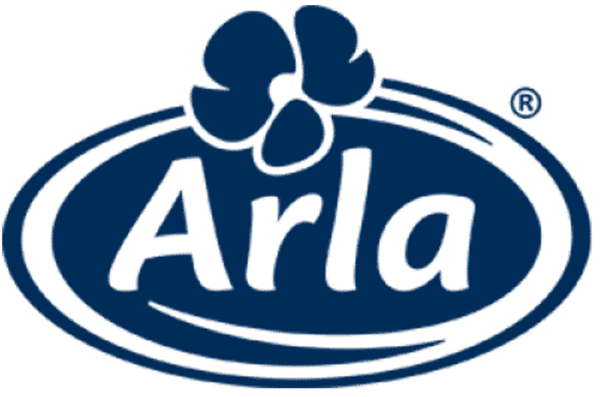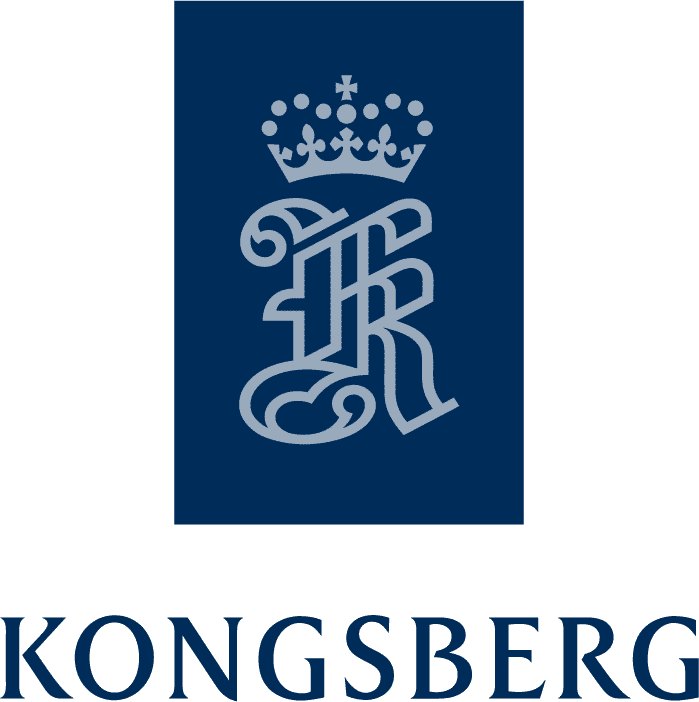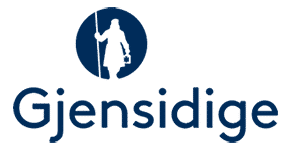 One solution to rule them all
With ProMark, we bring 40 years of in-depth experience working with labour markets in the Nordics, which are subject to some of the most complex working time rules in the world. This puts us in a unique position to support organisations all over the world – no matter the level of complexity. We help you scale as your business grows – both in terms of number of employees and need for functionality.

Why ProMark
Your all-in-one Workforce Management platform
40+ years of experience
Built on in-depth experience from working with some of the most complex working time rules in the world.
Innovation at the heart
We invest 45,000+ hours annually in continued development in close cooperation with customers.
User interfaces for every need
Our intuitive interfaces on multiple devices support a smarter workday for everybody, everywhere.
All-in-one solution
You get a best-of-breed Workforce Management solution developed to integrate with your HR, ERP and payroll.
Payback period < 12 months
You get a high return on your workforce management investment at a low total cost of ownership.
Security first
We are ISO27001 and ISAE 3000 certified, confirming that we take data and cybersecurity seriously.
Solutions
Unleash the potential of your people and your business
Streamline your Time & Attendance process
Accurate registration of working hours and absence validated against collective and local agreements creates the correct payroll basis.
Correct payroll in time – every time
Stay on top of time – in real time
Empower your employees with self-service – it's about time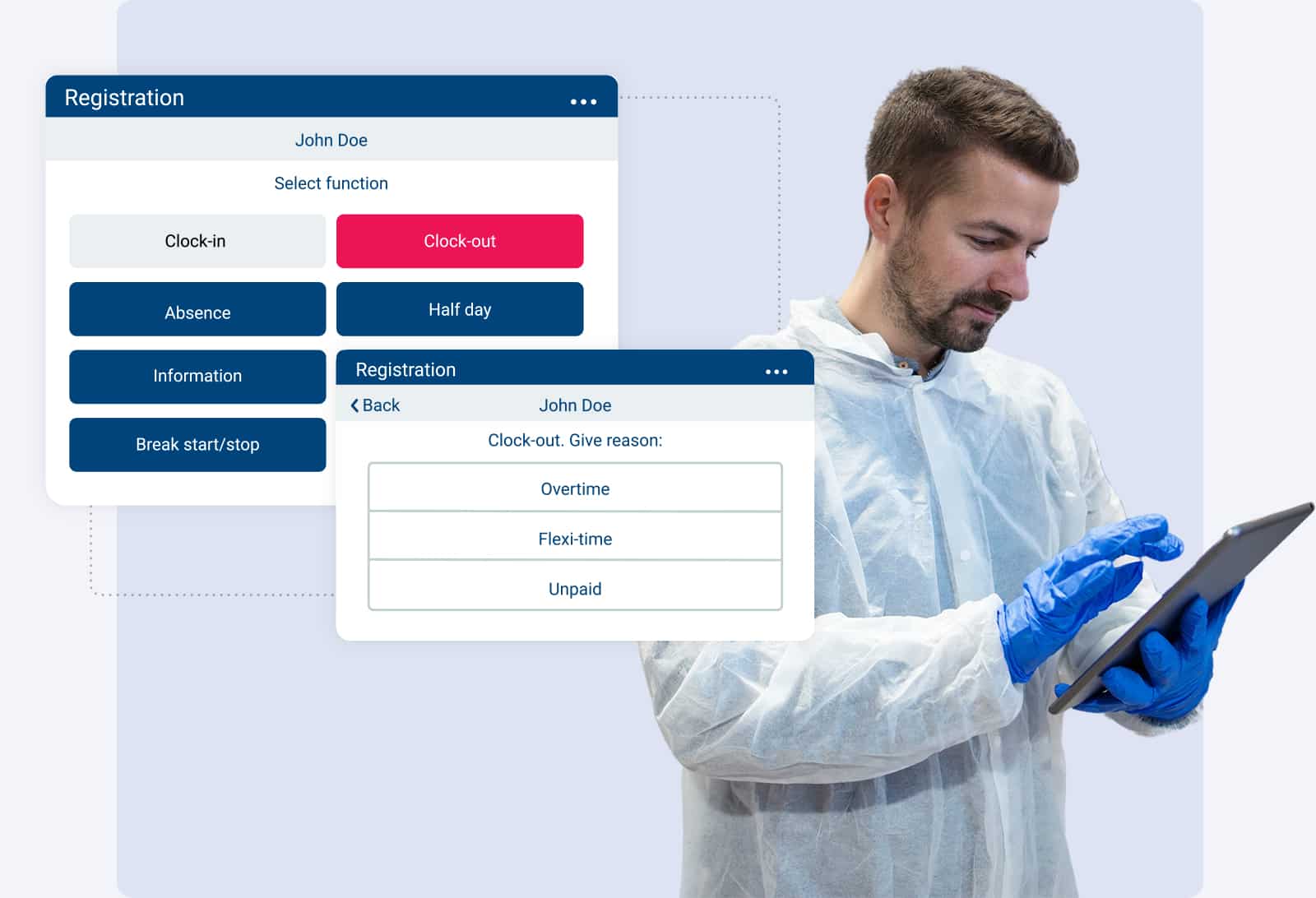 Advanced handling of holiday leave and sickness absence
Power up your Absence Management to comply with rules and deadlines, while getting overview for follow-up and long-term planning.
Accurate and transparent handling of holiday leave
Lower the level of sickness absence
Automated workflows to ensure action in time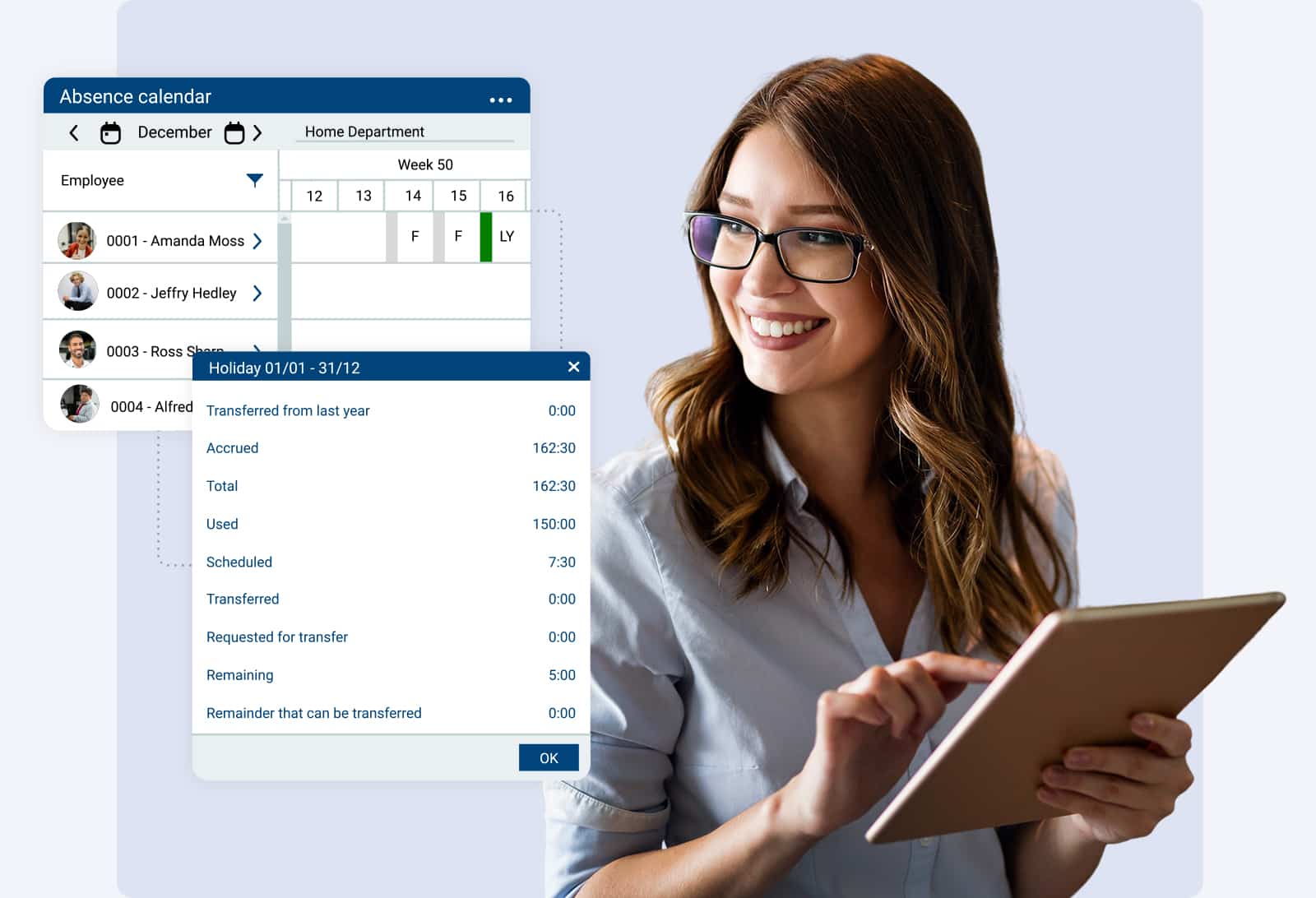 Employee scheduling and rostering – powered by Artificial Intelligence
Optimise the use of your workforce to ensure optimal business performance, while staying compliant.
The right people at the right time and place
Empower your employees with self-service
Stay compliant with working time rules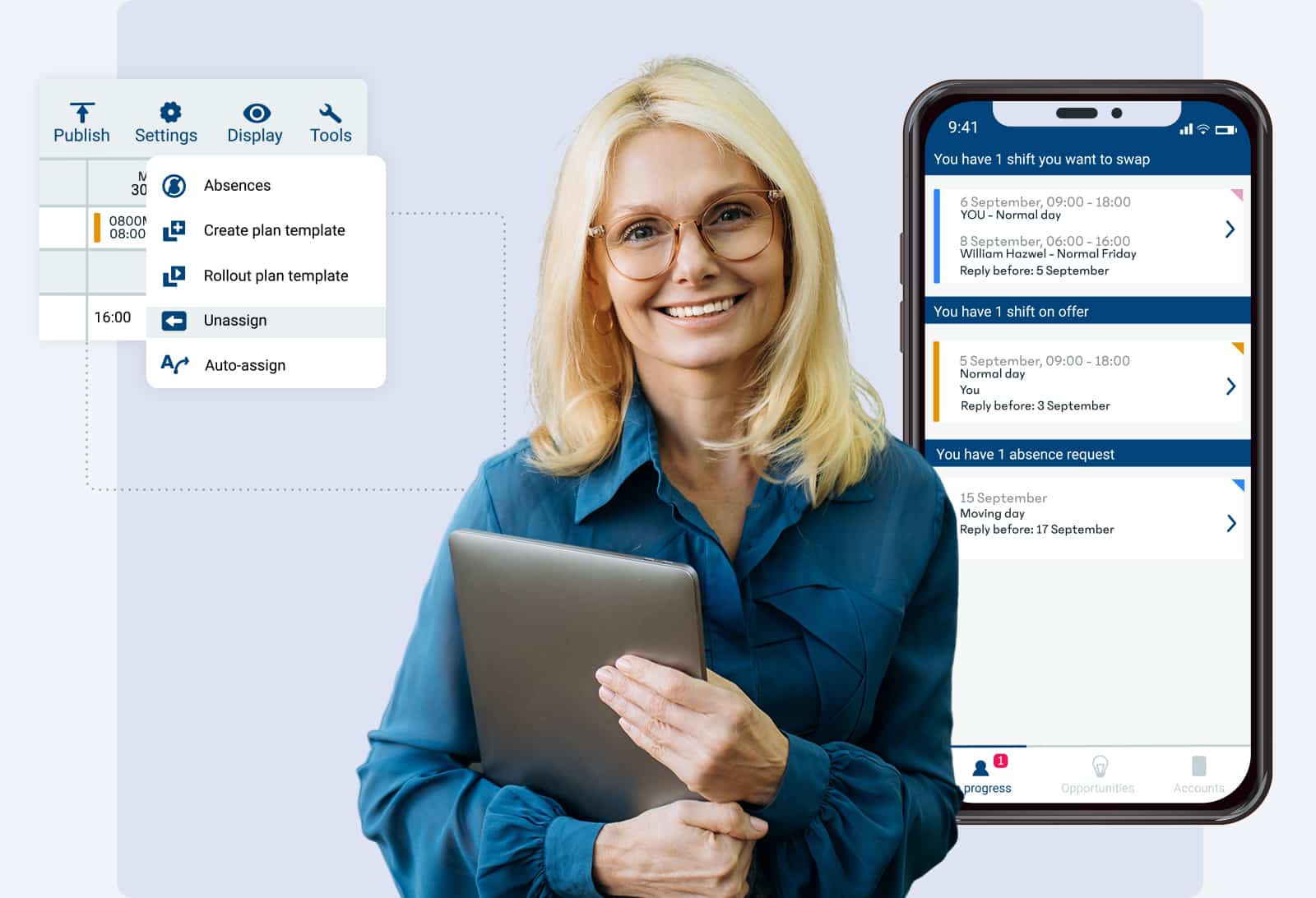 Track time spent on tasks and projects
No more assumptions and gut feelings! Automate the collection of time spent on work tasks to ensure deliveries in time, cost control and better decisions.
Combined time and job registration for complete overview
Simple user interfaces at hand
High quality data – in real time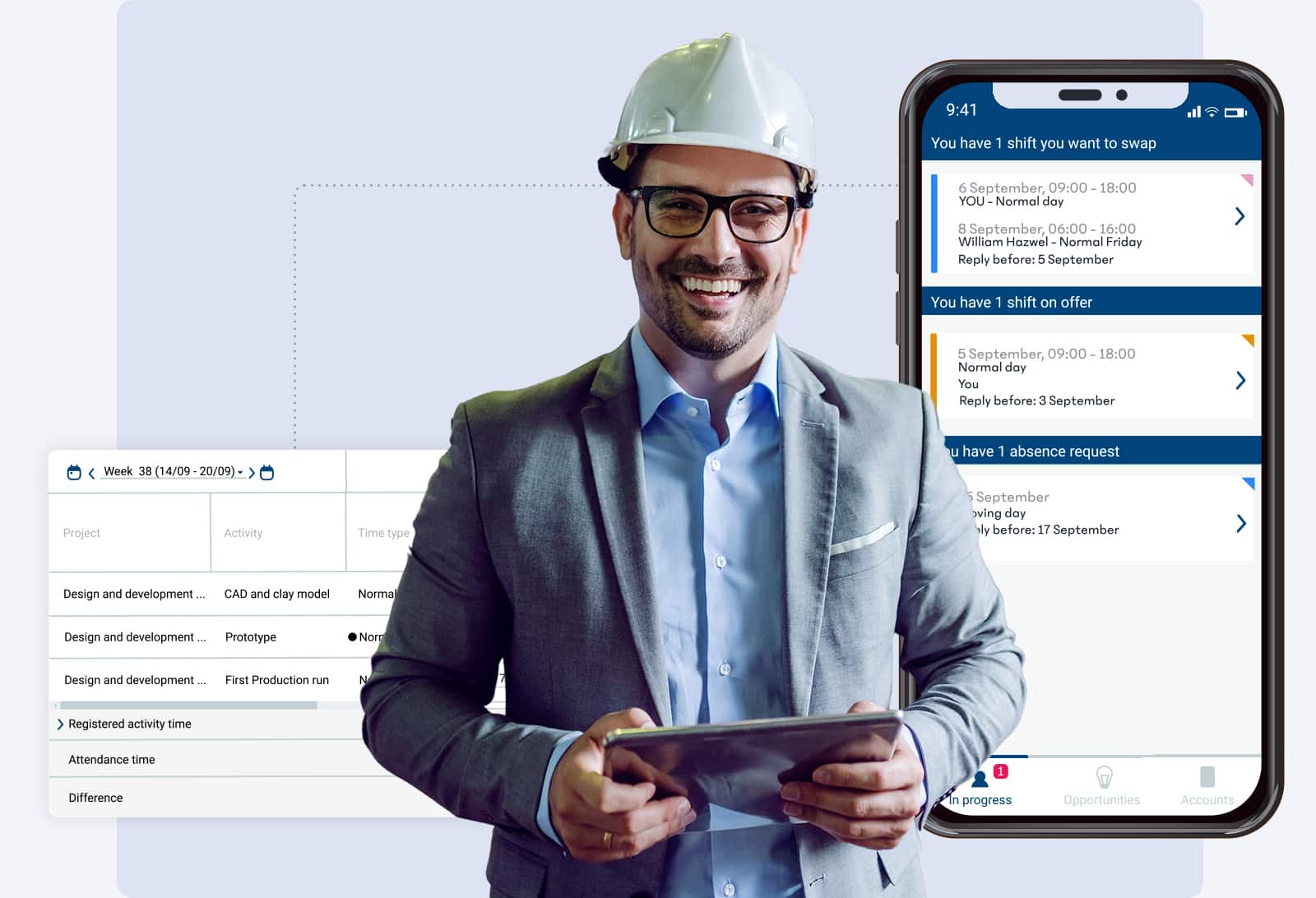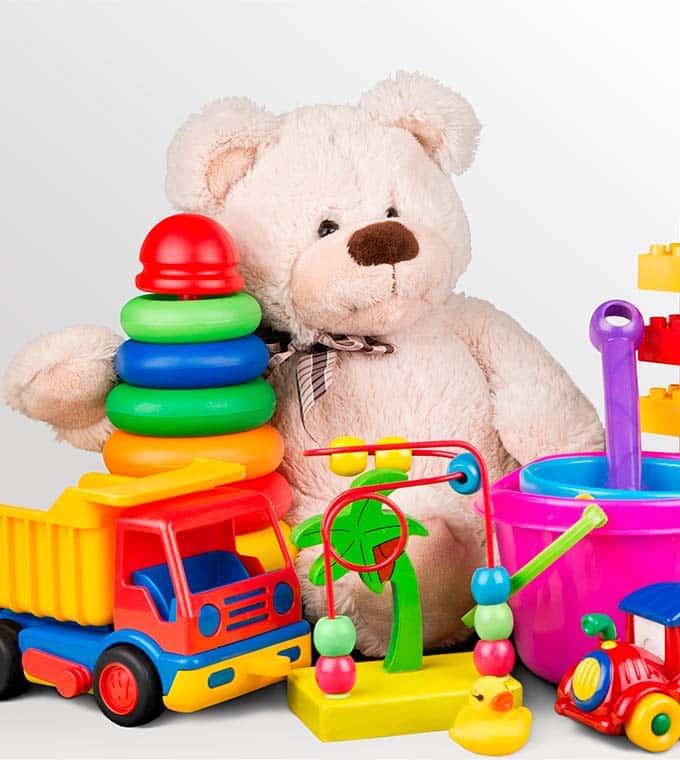 Smyths Toys streamlines Workforce Management processes with valuable data from ProMark and SAP
By integrating ProMark and SAP SuccessFactors, our store managers can easily schedule their employees to adopt to the demand, thus optimising the use of our resources.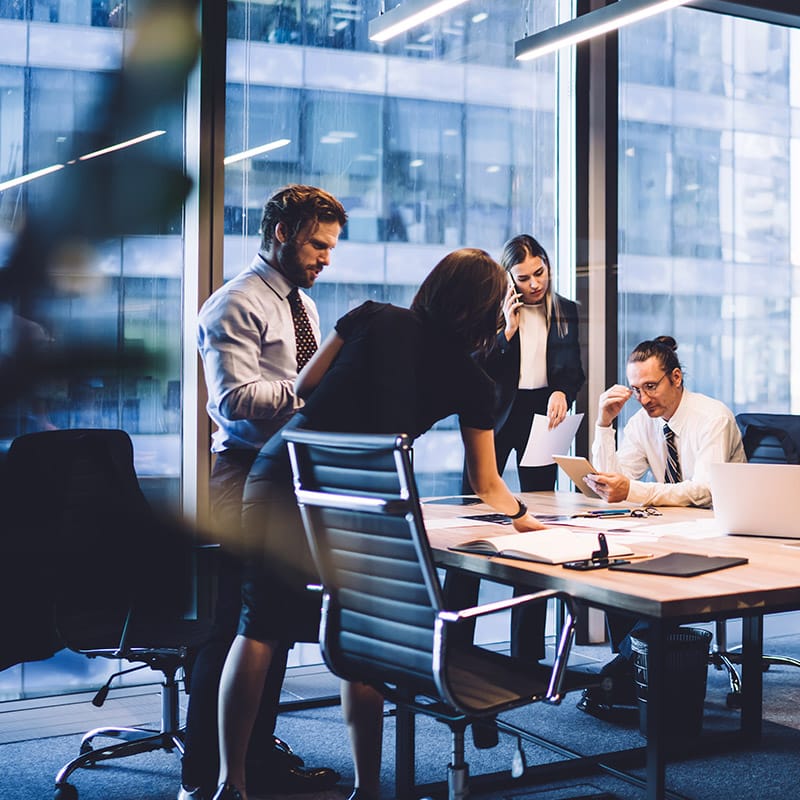 ProMark & Microsoft Dynamics 365: A joint solution with great value for Bankdata
By integrating ProMark and our Dynamics 365 solution, we get exact data for the payroll preparations and efficient documentation of the employees' project hours for the ongoing follow-up, in one and the same process. This is of great value to us.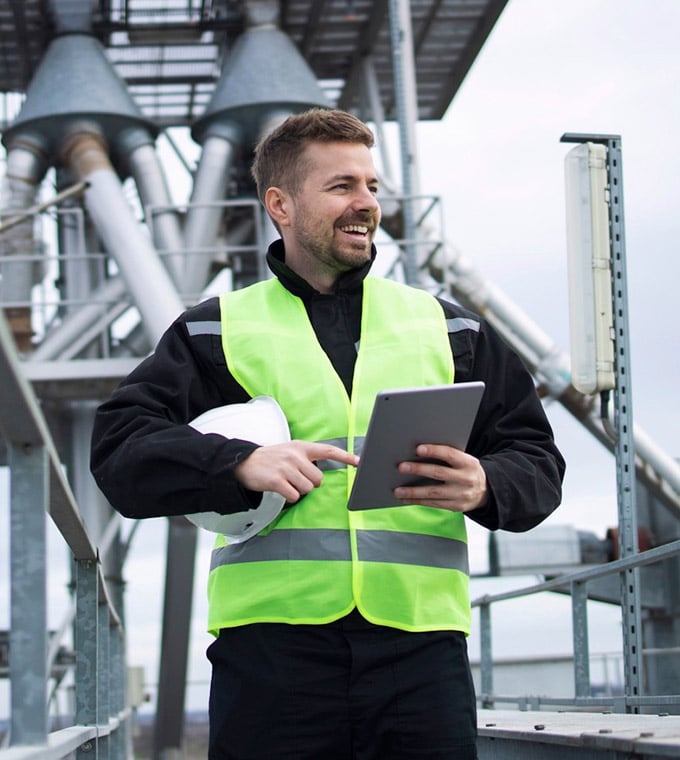 From paper-based timesheets to a unique, user-friendly interface that supports Task Management on construction sites
Aarsleff was looking for a professional vendor to support Workforce Management. It is a strategic project and in ProMark we found more than a vendor – this is a mutual strategic partnership.
Our industries
From production line workers and construction labourers to frontline heroes and beyond, ProMark covers all your workforce management requirements. We make it easy to comply with complex labour agreements in your region and your industry.
Production
Collect time spent on tasks and other critical data from the shopfloor – in real time – to get the necessary overview to ensure delivery reliability, increase productivity and reduce production costs.
Food & Beverage
Schedule your workforce effectively across shifts and production lines to meet seasonal fluctuations and get valid, real-time data for optimization and cost control to ensure profit margins.
Building & Engineering
Collect detailed information directly from your construction sites to get faster and more accurate data for payroll, accounting and customer invoicing – and to manage your large-scale projects more efficiently.
Transport & Logistics
Manage your employees working in shifts to better accommodate varying load rates and increasing demands for short delivery times, delivery on time and a high level of service.
Financials
Strengthen your customer orientation by securing that the right people are in place at the right time, while ensuring lean administration of their working time and better management of projects.
A proven leader in workforce management – time and time again
Listed as a Representative Vendor in the Gartner® Market Guide for Workforce Management Applications for 8 years in a row.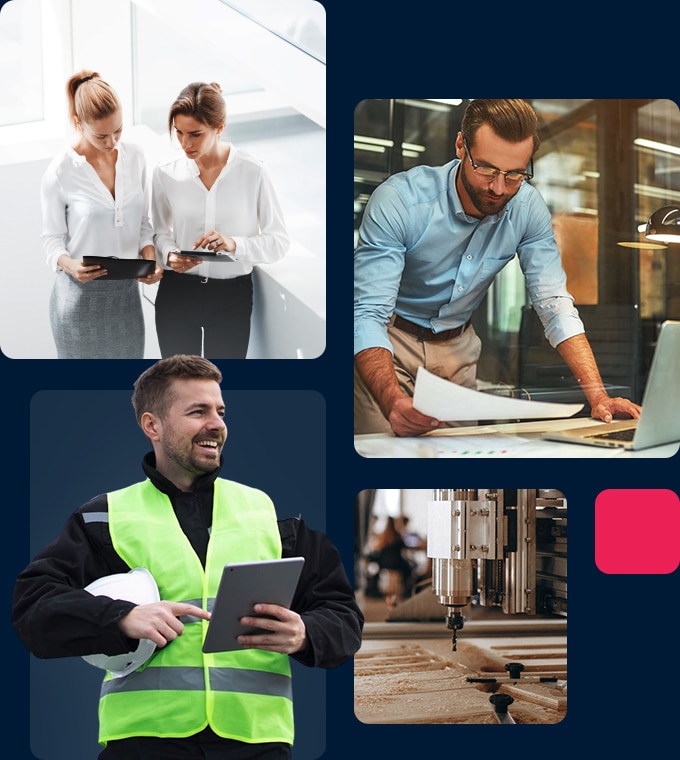 Stay in the know
Get the latest insights into Workforce Management for inspiration on how you can optimise your people and your business.
Our partners
Partnerships for common success
We work with some of the best technology providers in the world to create maximum value for our customers.