ProMark Workforce Management
The complete SaaS Workforce Management solution built to maximise employee engagement and productivity
We help you scale as your business grows – both in terms of number of employees and need for functionality
With a broad spectrum of functionality, services and integration options, ProMark is a future-proof solution with low total costs and thus an attractive and safe choice, regardless of your platform strategy.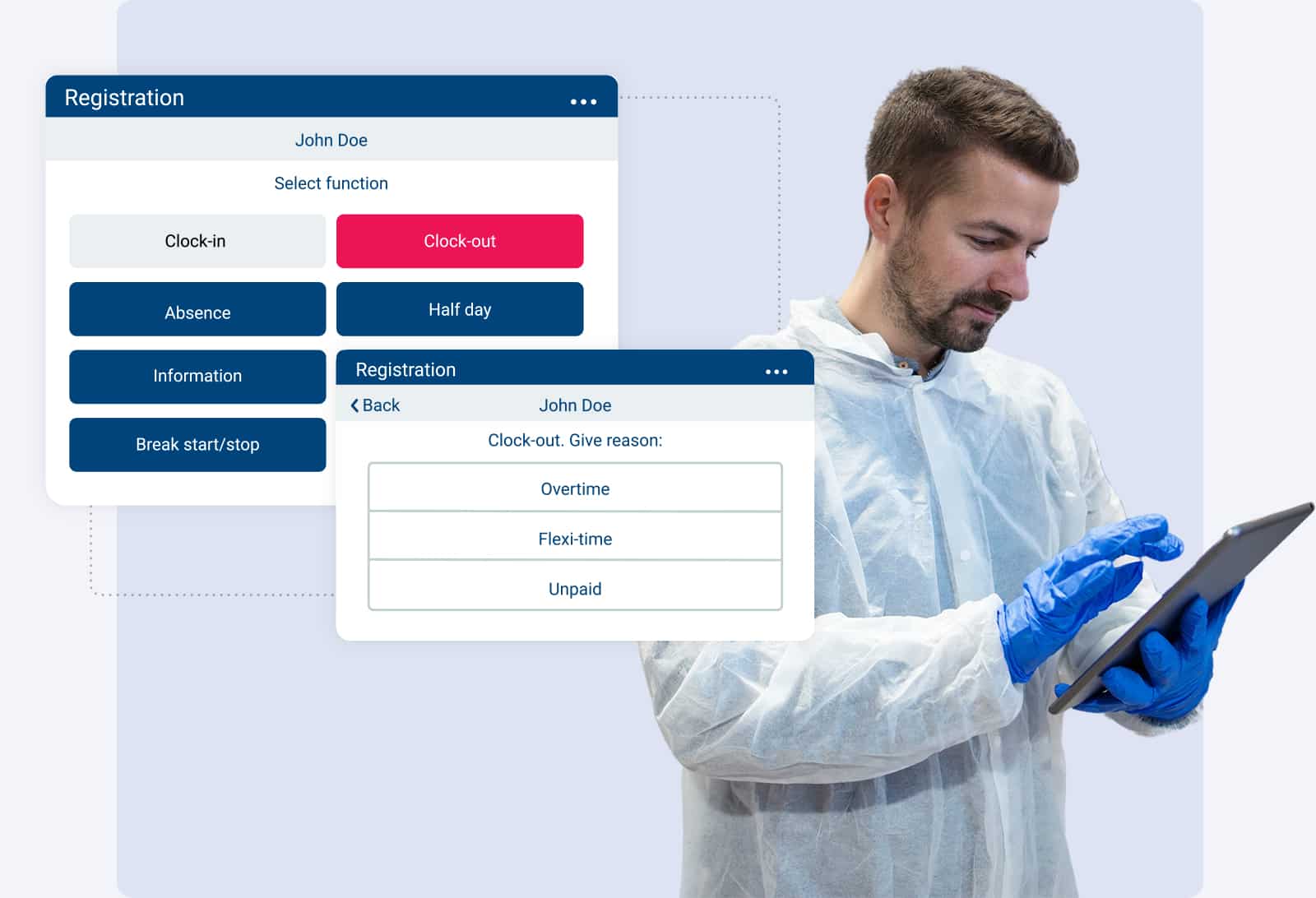 Getting payroll right every time doesn't have to be a headache. Automate your time & attendance process to save time, ensure compliance and get greater visibility with real-time information.
Correct wages – no more, no less
Track employee hours validated against working time rules and company-specific agreements for all types of employees
User interface for all needs
Whether you work in HR/payroll, is a manager or record your time as an employee, there is an easy-to-use interface for you
Seamless integration with HR and payroll
Use it with your existing HR and payroll solutions for seamless exchange of payroll-related data in minutes
Real-time insights
Get greater visibility into attendance and absence in real time, allowing for timely follow-up
Good absence management pays off! Power your absence management to comply with rules and deadlines, while getting overview for follow-up and long-term planning.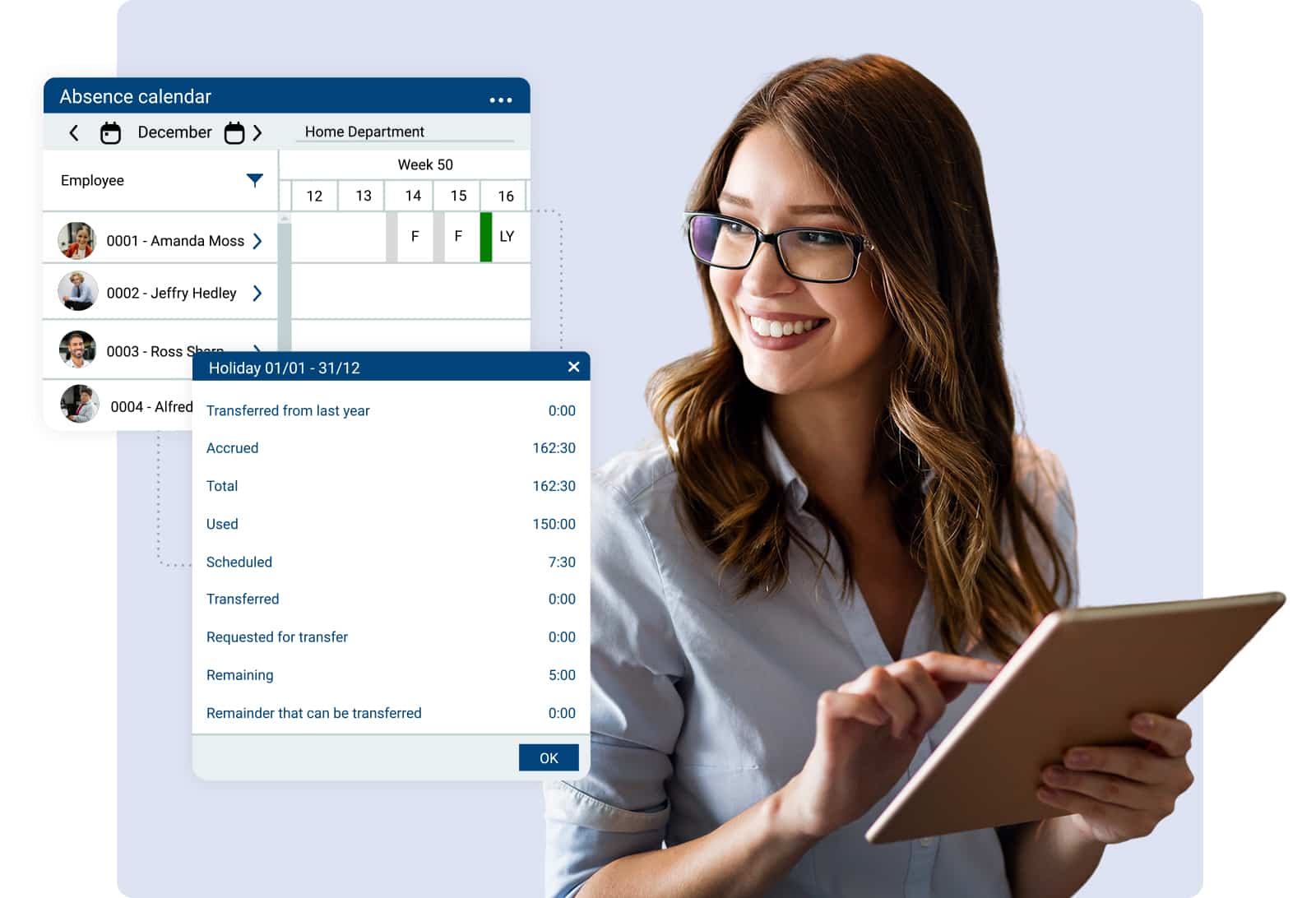 Stay compliant with rules
Comply with national rules and company policies around holiday leave and sickness absence
Proactive holiday planning
Get complete visibility into holiday balances, allowing for proactive and long-term planning to ensure business continuity
Improved handling of sickness absence
Structure your follow-up on sickness absence to bring it down and ensure correct payment of your employees
Focus on work/life balance
Increase employee well-being by focusing on work/life balance. Make sure that employees get the holiday they are entitled to and get support in case of long-term sickness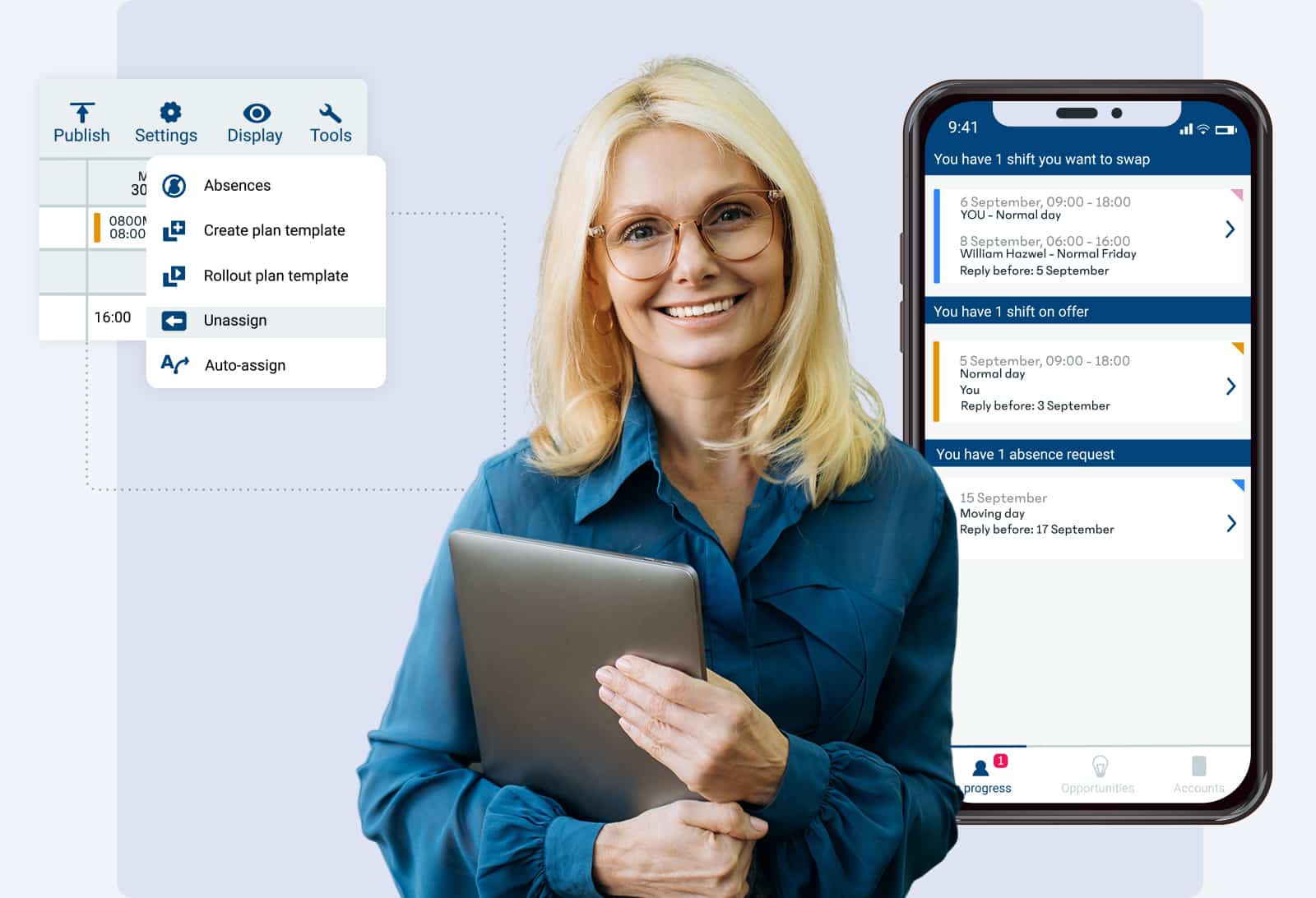 Ensuring the right people in the right place at the right time doesn't have to be a complex and time-consuming task. Streamline your scheduling process to create the optimal plan in less time and ensure compliance and complete overview for all.
Align schedules with demands and budgets
Make sure that the right people are in place to ensure optimal business performance without exceeding your payroll budgets
Stay compliant with working time rules
Ensure that all plans are compliant with applicable working time rules and internal company policies – every time
Improve transparency for all
Say goodbye to yellow notes and verbal agreements. Get an updated overview of your schedules – also when they change
Empower your employees with easy-to-use self-service
Allow employees to swap, sell and take on shifts with an always updated overview of their schedules, no matter where they are
No more assumptions and gut feelings! Track time spent on all tasks in real time for ongoing follow-up on deliveries and costs – and more data-driven decisions.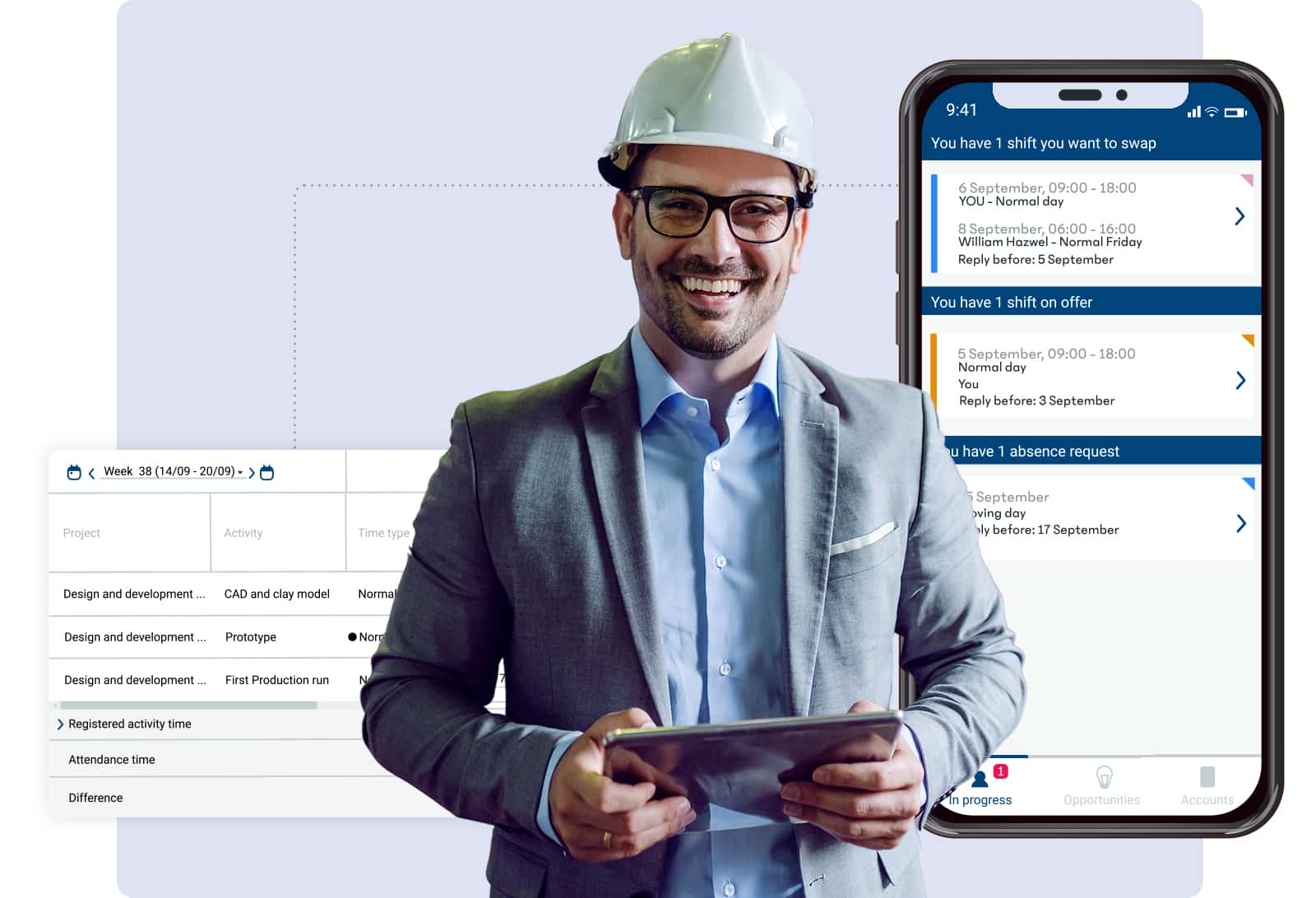 Updated data – in real time
Get real-time information on progress to ensure that you are on track – and respond fast to deviations
Detailed insights for cost control
Combine time and job registration for complete overview of how much time is used on each task for forecasting, optimisation and post-calculation
Faster invoicing of completed work
Get a fast and exact basis for invoicing as work hours and project registrations are recorded on an ongoing basis
Simple user interfaces at hand
Improve effectiveness by allowing your employees to easily distribute all working hours on the right tasks, no matter where they are
Intuitive user interfaces for every need
Intuitive user interfaces on mobile app, web portal, pc or terminal facilitate simple registration and validation of data.
Integrate to your HR, payroll and ERP
Connect ProMark to your existing HR, ERP and payroll systems for seamless exchange of data and optimal support of all business processes – no matter which systems you have.
Analytics for data-driven decisions
Get up to date information that can easily be shared across the company to make more fact-based – and thus more qualified – decisions.
ProMark is trusted by
leading global companies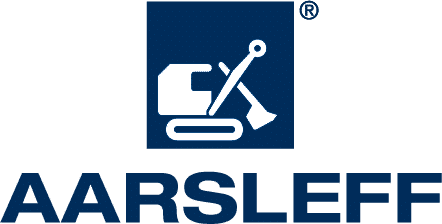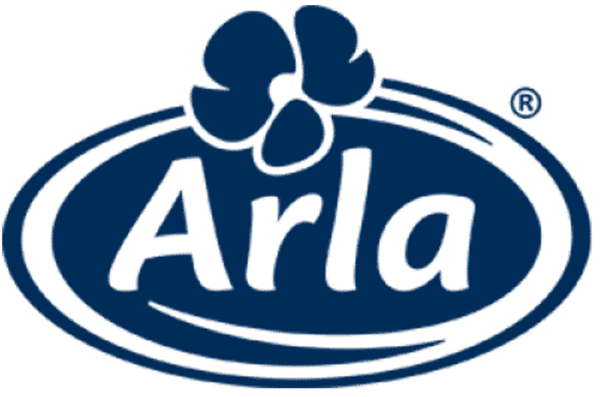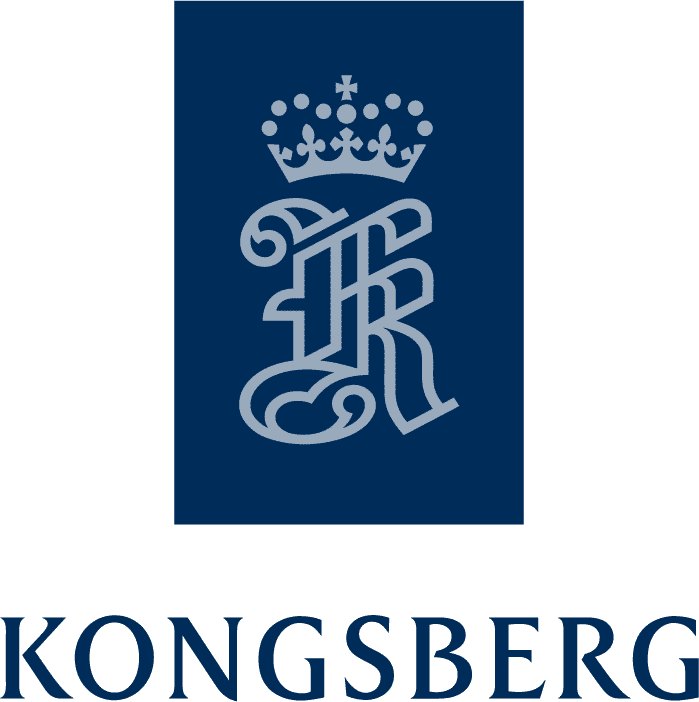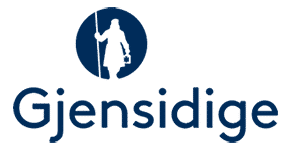 A proven leader in workforce management – time and time again
Listed as a Representative Vendor in the Gartner® Market Guide for Workforce Management Applications for 8 years in a row.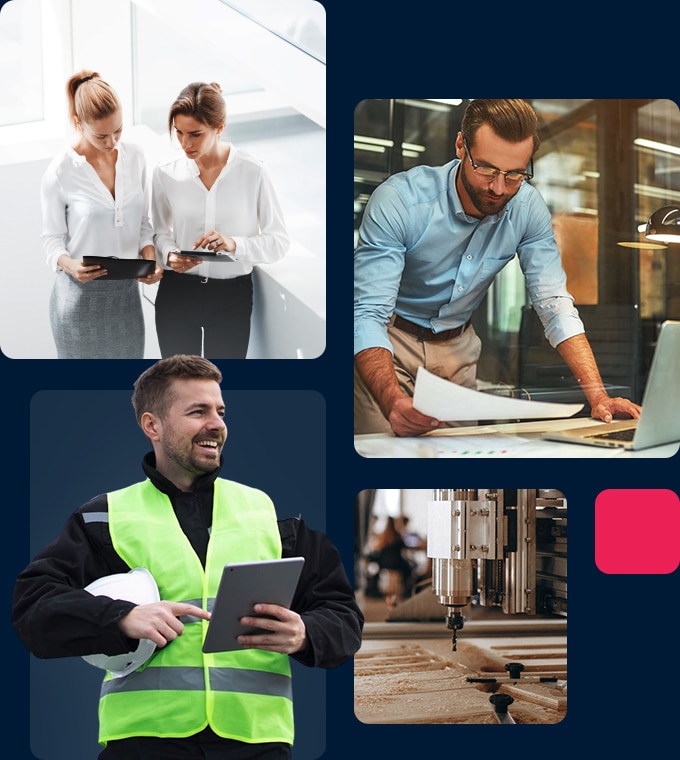 Cloud solutions for your every need
Essentials
The simple choice for basic registration of absence and deviations.

Professional
Add project registration and advanced employee scheduling features.
Enterprise
The complete solution, providing all available ProMark functionality.

Individual
Select functionality to build tailor-made support for your company's needs.