ProMark is thus a reliable extension of Microsoft Dynamics 365 Business Central for complete control of activities and production processes in companies.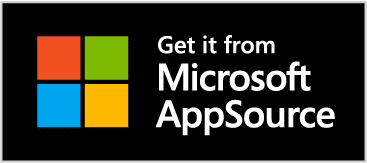 ProMark's integration with Microsoft Dynamics 365 Business Central (BC) is now also certified and the solution is available on Microsoft AppSource – an app store with solutions from Microsoft and their partners.
ProMark simplifies the collection of critical data in real time for relevant insights into current activities in the company. This provides a data-driven basis for forecasting, follow-up, post calculation and optimisation. Thus, ProMark can increase the value of the company's Dynamics 365 Business Central solution.
The new, certified integration ensures that ProMark is provided with production plans in the form of orders and operations from BC, and that data on time spent on each task is sent back. In addition to job time, the company can also collect detailed data directly from the shop floor on e.g. number of produced and scrapped units, status on production orders and materials consumption.
With ProMark, the company gets advanced Workforce Management functionality that complements the Microsoft Dynamics 365 suite. This provides a number of benefits, including:
Combined time and job registration enables the company to track that employees account for what they are working on during their working hours, including handling of exceptions and deviations via customer-specific setup/configuration
Complete overview of progress on orders and capacity in real time for the ongoing follow-up
Saved time on registration via intuitive user interfaces on mobile app, web portal, terminals and tablets, also with offline functionality
In this way, companies can enrich their ERP data in an automated process and get complete control over tasks and production processes.
ProMark also has standard integration with Microsoft Dynamics 365 Finance and Supply Chain Management, NAV/AX, Office 365 and a wide range of HR and payroll systems for flexible and efficient support of business processes.
For more information, please contact:
---

ProMark is Microsoft Gold Partner and part of Microsoft Dynamics Lifecycle Services program. This ensures that our Dynamics offerings are maintained to always match the Dynamics 365 technical eco system and keep our knowledge up to date.
Microsoft AppSource helps companies find and try top cloud business solutions from Microsoft and select partners, and thus add new capabilities to their existing applications to enhance what they already use to grow their business.