The certification differentiates us from our competitors and makes ProMark a future-proof solution for customers who have chosen to pursue a Microsoft strategy.
We are happy to announce that ProMark has been named a Microsoft Gold Partner with competency in Application Development.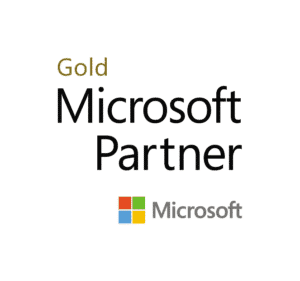 Gold Competency is the highest certification and represents a high level of expertise and a proven and specialized skill set in a particular technology or service area. Gold Partners are recognized for offering innovative business solutions. They are among the top 1% of Microsoft Partners worldwide.
In order to become a Gold Partner, we have met strict requirements regarding certification of employees and customer references.
Going forward, this means that our customers can trust that ProMark is a future-proof solution for customers who have chosen to pursue a Microsoft strategy, and they can rely on us to deliver successful implementations by competent consultants and that we are:
Always up to date on the latest Microsoft offerings and technologies
Continuously expanding our knowledge and capabilities by passing difficult exams on an ongoing basis
Capable of solving problems faster with our access to advanced support within MS, if needed
CIO Morten Janum welcomes the opportunities: "Microsoft Gold Competency allows ProMark to ensure that our customers maximize the value of Microsoft offerings combined with their ProMark solution. Customers will benefit from our close relationship with the Microsoft team and our deep understanding of Microsoft technology in deploying and further developing cloud solutions that increase productivity and profitability, and reduce operational costs."
More information?
For more information, please contact: