The certification differentiates us from our competitors and makes ProMark a future-proof solution for customers who have chosen to pursue a Microsoft strategy.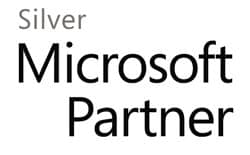 ProMark has recently achieved Silver Partner status in Microsoft's Partner Network.
Silver Competency is offered to companies demonstrating proven expertise in delivering quality solutions in a specialised area of business. In addition, the company must have employees that are Microsoft Certified Professionals in specific areas. A business which has earned a Silver Competency is among the top 5% of Microsoft partners worldwide.
ProMark – now also offered as cloud solution
This certification is an important recognition of our continuous efforts to address important trends in the IT market and develop ProMark accordingly to maintain our leadership within Workforce Management solutions.
As the entire IT market is shifting towards Software as a Service business models, ProMark has transitioned into a native cloud application to fit into the IT landscape and meet the demands of both existing and future customers.

says Morten Janum, CTO, ProMark
ProMark is offered in 4 different SaaS editions on the MS Azure platform.
ProMark is also available on Microsoft AppSource, an app store with business apps from Microsoft and select business partners. All apps are confirmed to work with the Microsoft products that the company might already use and the platform allows companies to try the application before they make the investment.
What does this mean for our customers?
Apart from being an important recognition of our work, the certification offers a number of benefits to our customers:
ProMark has proven integration with Microsoft solutions like Office365, Dynamics365 and Dynamics NAV/AX and can therefore be part of an optimised business process workflow

The Azure platform will among many things help ensure that customers stay security-compliant and scale their IT solutions as the platform offers continuous upgrades and automations

ProMark is a future-proof solution for customers who have chosen to pursue a Microsoft strategy
Being part of the Microsoft Partner Network makes us stand out from our peers and allows us to showcase our solution to decision-makers in midmarket companies around the world and support their digital transformation.

Torkel Olrik, CEO, ProMark
Questions?
For more information, please contact: